Concrete at the service of winemaking
Do you know the advantages of concrete in the process of winemaking  ?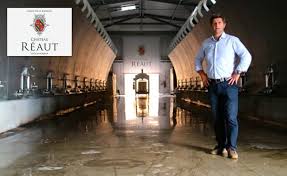 @ ByBéton- Yannick Evenou
Concrete being very economical, it's easy to maintain & has a good thermal inertia.
The possibility of choosing its shape, allows a volume gain compared to the classic "cylindric" vats.
At the domain of Château Réaut, the use of concrete is a well considered choice.
Read the complete article by clicking  here !